DOH-Marion and AdventHealth Ocala Announce Release of New Community Health Needs Assessment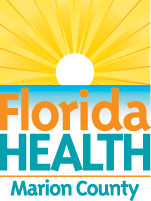 Ocala, Florida— Residents of Marion County now have a new roadmap to chart their way to better overall health.
The Florida Department of Health in Marion County and AdventHealth Ocala recently released the 2022 Community Health Needs Assessment, or CHNA.
The document, which is to be updated every three years, provides a snapshot of the contemporary state of the general well-being of Marion County residents and the factors that influence it.
The assessment also provides elected officials and community leaders with a tool that can guide actions to address identified gaps in health care delivery at the local level.
Marion County Department of Health Administrator Mark Lander said, "The completion of the Community Health Needs Assessment is an important step for us and our community partners to inform Marion County residents of the strengths of our local health system and opportunities for improvement." I am grateful to everyone who participated in this process, including AdventHealth Ocala, the Steering Committee, and members of the public who provided feedback, and I look forward to the next step, which will tell us how to build on the good things . already happening in health care and how to close the gaps.
Kimberly Williams, Director of Community Benefit for AdventHealth West Florida Divisionsaid, "We are grateful for the opportunity to collaborate with the Florida Department of Health in Marion County to complete the 2022 Community Health Needs Assessment. We look forward to working with the County Steering Committee. of Marion and our community to develop and implement a robust community health plan to address key social determinants impacting the health and well-being of Marion County residents.
This was the first joint venture between DOH-Marion and AdventHealth Ocala in the production of CHNA. More than 60 representatives of community organizations participated in this process. This group, known collectively as the CHNA Steering Committee, represented organizations involved in health care, local government, social services, education, law enforcement and business.
The Steering Committee sifted through the data compiled during the evaluation process and used it to prioritize future actions. Much of this work involved reviewing data collected in June from the Community Health Survey, which included input from more than 700 county residents and more than 100 local health care providers.
The Steering Committee ultimately identified four main priorities to be addressed or improved. They understand:
Health care access: This includes improving primary care and addressing provider shortages; reduce barriers to care such as financial or cultural concerns; improve health literacy.
Behavioral health: This requires improving mental health and addictions services.
Well-being and preventive measures: This emphasizes the promotion of community safety, injury prevention, healthy behavior and decision-making, and better education in life skills.
healthy aging: This calls for more supportive care for the county's aging residents, including more housing and temporary shelters for struggling elderly members of the community, as well as more services for those suffering from Alzheimer's disease and dementia.
Now that the priorities are established, the next step is to develop the Community Health Improvement Plan, or CHIP.
The CHIP process will develop community goals under each of the four priorities and provide details on how to achieve them.
The CHNA can be found here, while its technical annex can be found here. The CHNA can also be found on the DOH-Marion website – marion.floridahealth.gov – under the Community Health Planning and Statistics section.
About the Florida Department of Health
The department, nationally accredited by the Public Health Accreditation Council, strives to protect, promote and improve the health of all Florida residents through integrated state, county and community efforts. follow us on Facebook, instagram and Twitter at @HealthyFla. For more information about the Florida Department of Health, please visit www.FloridaHealth.gov.
About AdventHealth Ocala
AdventHealth Ocala is a 385-bed, full-service community hospital that opened in 1898. In August 2018, AdventHealth Ocala became part of the AdventHealth Network. Within the hospital network, there are two 24/7 emergency departments, one onsite and one offsite, to better serve the needs of Marion County. The hospital offers many inpatient services, including labor and delivery through The Baby Place®, an orthopedic unit, a comprehensive cardiovascular surgery unit, and a wound care center. AdventHealth Ocala is accredited by the Joint Commission and has received recognition from the American Heart Association and the American Stroke Association. They are accredited by the American College of Cardiology in Chest Pain, Heart Failure, Cardiac Cath Lab, Electrophysiology, Transcatheter Valve Certified and have received the HeartCARETM Center designation. They are also a Certified Advanced Primary Stroke Center as well as a Center of Excellence in Robotic Surgery.