Head of Amnesty Ukraine resigns over publication of report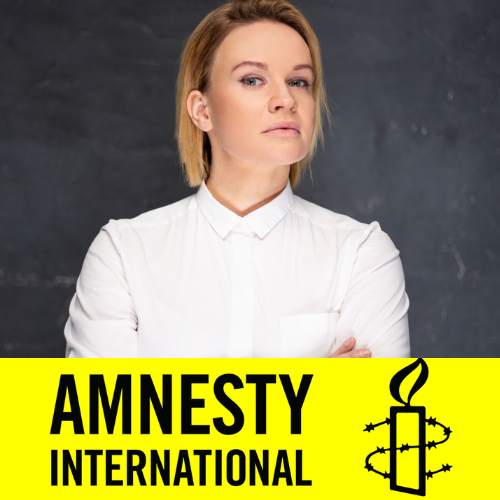 The head of Amnesty International in Ukraine has resigned after the organization published a report accusing the Ukrainian military of endangering civilians.
Oksana Pokalchuk , who had led the organization for nearly 7 years in Ukraine, stating that the organization's conduct in delivering and viewing the report led to the report becoming a "Russian propaganda tool". Amnesty International said on Sunday that "we fully stand by our conclusions", but stressed that "nothing we have documented from Ukrainian forces in any way justifies the Russian violations". Pokalchuk said the report had become a point of contention between Ukrainian office staff and the organization as a whole.
The report released last Thursday accuses the Ukrainian military of endangering civilians by establishing bases in schools and hospitals and launching counterattacks from heavily populated areas. Amnesty's report listed cases in which Ukrainian forces appeared to have exposed civilians to danger in 19 towns and villages in the Kharkiv, Donbass and Mykolaiv regions.
"Being in a defensive position does not exempt the Ukrainian military from respecting international humanitarian law," said Agnès Callamard, secretary general of Amnesty International, in a press release accompanying the report. Callamard previously said Russia was "violating Ukraine's sovereignty and challenging the global security architecture", calling the invasion "the worst disaster of its kind in recent European history".
The report received backlash from Ukrainian officials. President Volodymyr Zelensky said Amnesty International was trying "to grant amnesty to the terrorist state and shift the blame from the perpetrator to the victim".
President Volodymyr Zelensky, in an address on Saturday evening, criticized Amnesty International's "very eloquent silence" on alleged Russian attacks on a nuclear power plant in Zaporizhzhia, Ukraine. Zelensky said this "indicates once again the manipulative selectivity of this organization".
Amnesty International said it "deeply regrets the distress and anger" caused after it alleged Ukrainian forces flouted international law by exposing civilians to Russian fire.
Read more on the Guardian and The Associated Press