Shannon students show creative spark in new post
Olive Lynch, Nicole Kowolik, Mya Casey, Ava Carroll, Lucy Chaplin, Zara Hill, Laoise Reddin and AJ Gregorio with copies of Singing in the Wire available for purchase at school
PUPILS AND STAFF at St Caimin's Community School in Shannon have teamed up to publish a new book of poetry, art and short stories.
'Singing in the Wire' officially launched at Shannon High School on Wednesday afternoon in what was once 'Room 127', the classrooms of Alan Cunningham and Ger Keane, but is now 'The Hub' , the school's dedicated autism unit.
This is the third time that St Caimins has published a book of this nature after previous editions in the 1990s and 2003. The publication's forefront blend of literature and art has been credited as the idea An original work by English teacher Richard Grimes and art teacher Ann Whitty, this year English department staff member Zara Hill also added her expertise to the project which was compiled by 28 artists and 23 writers.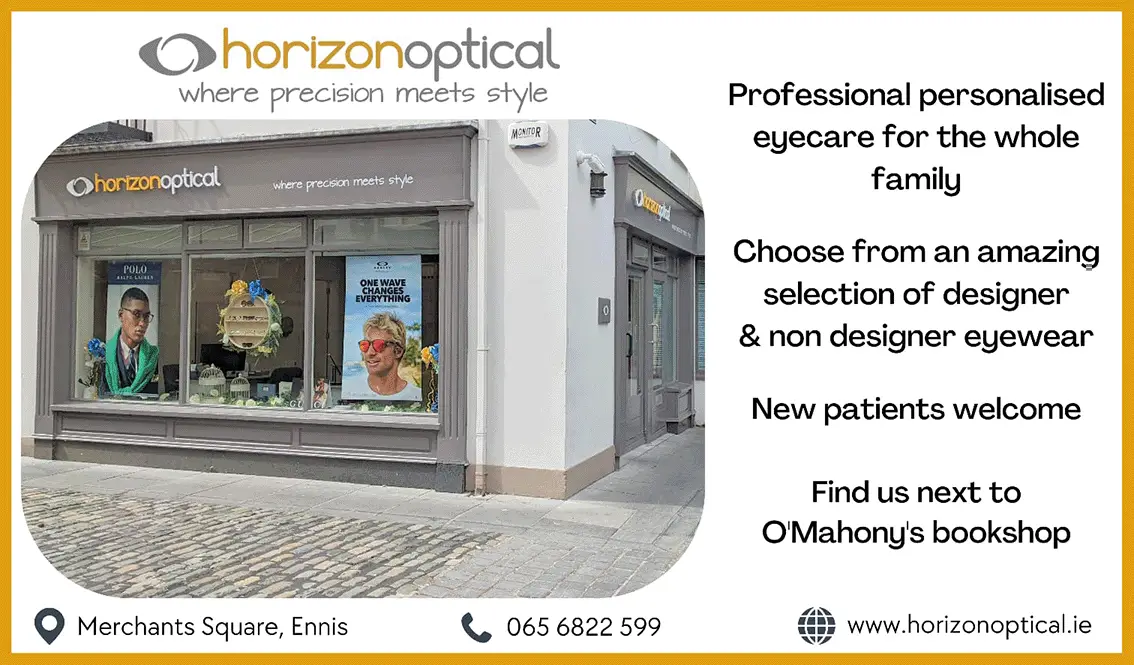 Shannon's rapper, God Knows Jonas contributed to the 2003 release titled "Penstrokes". Speaking at the launch, Ms Hill encouraged students to stay in tune with their love of writing: "It was a really special project to be involved in. You never know if you keep working hard and stay committed, you never know what's going to happen. We recognize and appreciate all the work you do," Lissycasey's wife told students.
Poetry and prose readings were given by the students. Rebecca Healy wrote about the school and the lasting friendships it makes, Saoirse Lagan dedicated a poem to her grandfather Joe. The Magic Box was a common theme and it was covered by Leisha Reddin and Abigail Darcy.
Animals were another source of inspiration for young writers, Ava Carroll shared her love of dogs, Lucy Chaplin wrote a short story about "The Good Fox" while Caoife Gunn brought a chase between a cat and a woman to life. mouse.
With Shannon Airport announcing a new route to Paris, Lauren Keane's poem 'Paris Night' can come true as Eoghan O'Leary penned on 'The Night'. Another must-read at the launch was Olive Lynch, giving a version of "No Matter What."
Sporting achievements were also front and center with Ciaran Ryan's short story 'A Rising Star' lifting spirits amid a positive period for Clare hurling while Darragh Fitzpatrick's 'My soccer ball' chronicled the breakup of a window into what participants assured was not a real story.
Symbols for autism and to represent LGBT were included, advised artists Arthurs Pupols and Mya Casey. "We spent a lot of time working on it and we're very proud of what we've done," they commented about the artwork.
According to Ms. Whitty, love, memories and friendship are brought to life through art and writing. "The art is a representation of the mind and heart of the people who make art, they had no specific theme, the work was generated from their own intellect, life and their environment. We're thrilled, the work of the writers is inspiring, it's wonderful to look at the book and see how it rhymes with the artwork."
Addressing students, staff and parents, school principal Alan Cunningham said he was amazed at the quality of the work. He dropped a bombshell announcing the imminent retirement of Mr. Grimes causing many tears in the audience, "Australia reminds him", he commented, paying tribute to his colleague.
Before retiring, Mr. Grimes expressed his gratitude to the students for their contribution to the publication. Like many of the students who came before them, they drew much inspiration from the Australian native who was one of the most active promoters of women's football in Clare for a generation.