The publication dedicated to putting art in the hands of Seattle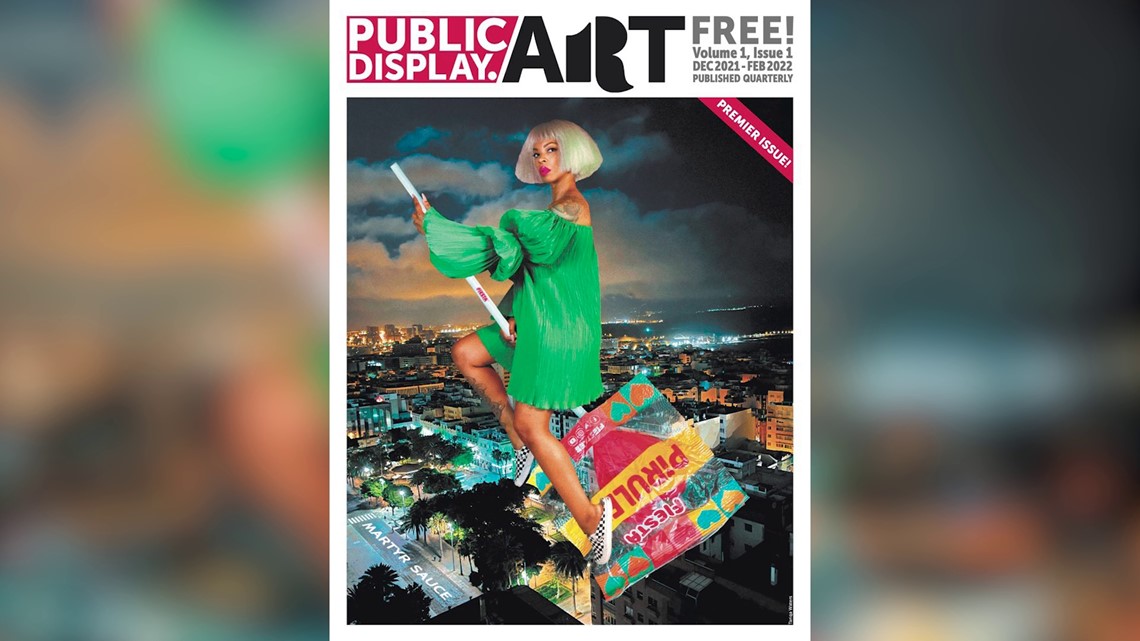 PublicDisplay.Art is a magazine-style art exhibit that aims to promote local artists. #k5evening
SEATTLE — The Newest Physical Art Publication PublicDisplay.Art aims to put the art in the hands of Seattle. The quarterly journal is a way to rekindle general interest in local arts and artists like cover artist, Tariqa Waters of Martyr Sauce, and featured artists Anna Mia Davidson, Anouk Rawkson, Carolyn Hitt, Mari Shibuya, Monyee Chau, Moses Sun, Priyanka Parmanand, Romson Bustlio and Soo Hong.
"That's what Seattle has been missing for a while, it's very important to have this platform to show their work," said artist Anouk Rawkson.
The free publication is part of a non-profit association A coil ongoing new arts-focused programming since his retirement as a producer of Bumbershoot earlier this year. It is also made possible, in part, by funding from the City of Seattle Office of Arts and Culture.
PublicDisplay.Art allows One Reel to continue to serve its mission by reaching a wide audience with a simple and accessible way to discover the work of some well-established and up-and-coming local artists
"It's a chance for us to connect people to the arts," says Marty Griswold, Executive Director of One Reel. "Even though the internet is amazing, it doesn't allow for this chance encounter."
"It's not a fancy book release, it gets more personal, it goes deeper," the artist said. Soo Hong.
More than 15,000 issues of this first-ever published art exhibit were distributed to neighborhood galleries, cafes and retailers in Seattle. Find where you can grab a copy here.
Despite the project's limited budget, all the artists were paid. However, the opportunity to expand their local customer base far outweighed the financial support received.
"Artists need to nurture and own their space, to ensure their stories are told," the artist said. Waters of the Tariqa.
PublicDisplay.Art and its website (from which it takes its name) provide public access to the gallery's art, which is essential not only to the livelihoods of thousands of local artists, but to the preservation of the society's continued appreciation for the arts and culture.